I have a YM135D, and a 46" Craftsman snowblower that were not designed to get along together. This winter was forecast to be pretty rough, so I needed some heavy duty snow removal equipment up and running. There was a lot of adapting required, but that's what I do.
First was the mid mount plates. I initially designed these with one hole only for the snowblower pivot, but I decided to add three more. This gives me more mounting options, as well as the possibility of mounting a midmount grader blade with parallelogram linkage for proper vertical lift.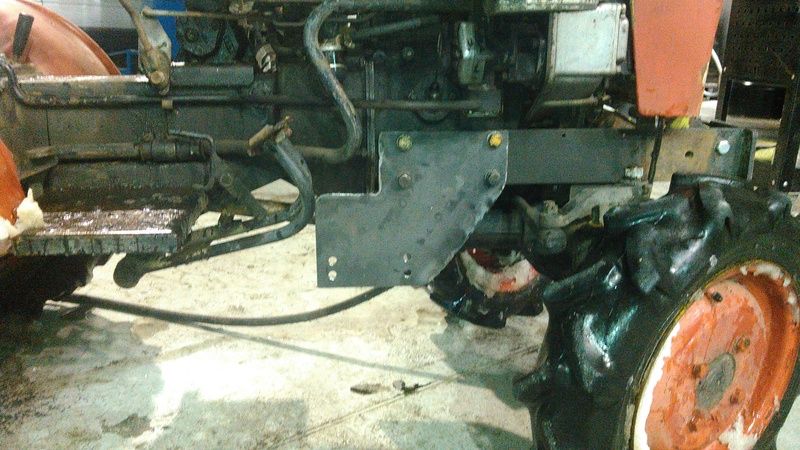 I do have a pattern if anyone else would like to do a similar mod.
I managed to break the light duty box blade and damage my emergency scrap sourced sleeve hitch as well: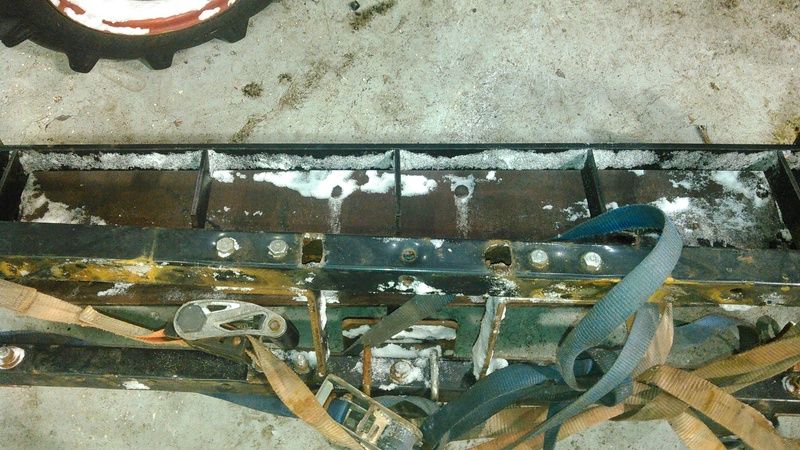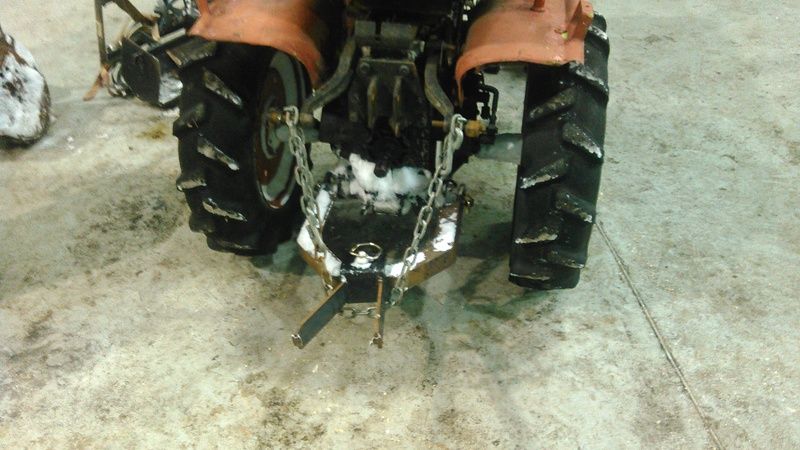 For the drive system I used an H bushing pulley on the PTO shaft, and made a driveshaft from telescoping square tubing with a 3/4" round bar stub on each end to run through a pillow block and another pulley. I also rebuilt the box blade and hitch to withstand harder use. I also have all my measurements from the sleeve hitch if anyone wants one.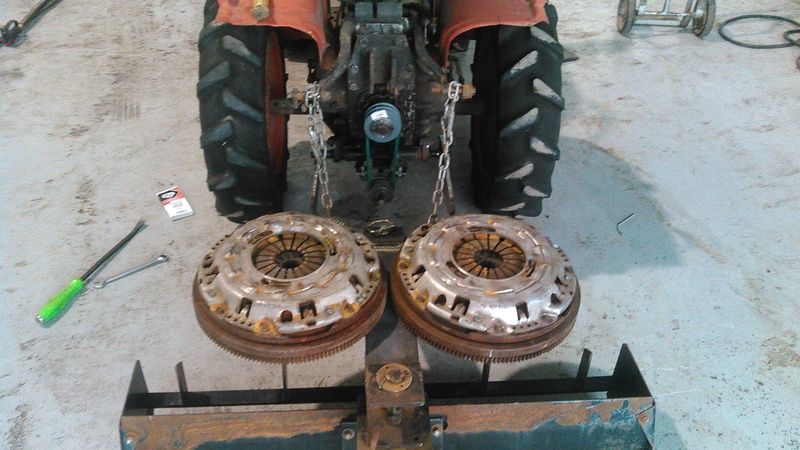 I still have not sorted the front lift, but for the time being a pair of turnbuckles keep it aligned.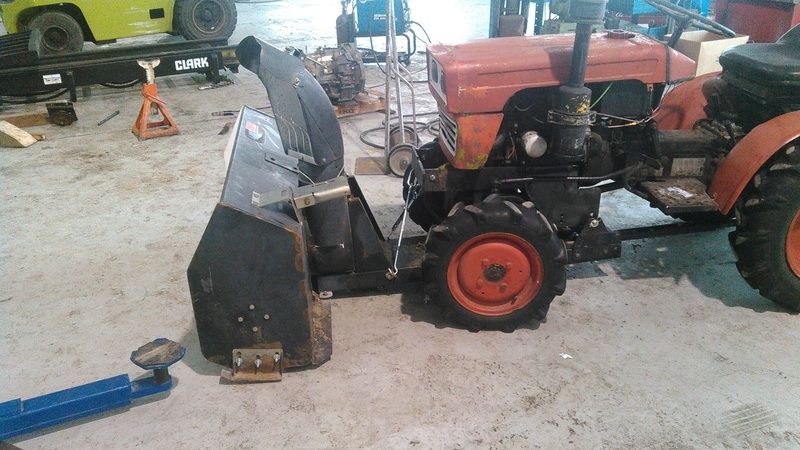 Here it is all set up. I do have to admit the thing works ok, but doesn't spin quite fast enough, so it doesn't throw very far. I have a new sprocket on order for the drive head, if it ever shows up that'll increase the speed by 1/3. The tractor doesn't even know it's there now, so it should have enough power to drive it properly at the higher speed.
I also plan on notching the auger so it chews the snow chunks a bit better than it does currently.